Cypripedium fargesii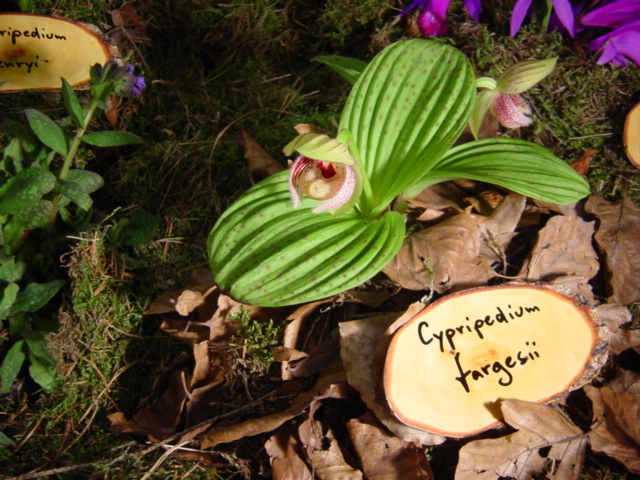 Established by Franch., in 1894 – J. Bot.(Morot) 8: 267. also known as Cyp. ebracteatum Roelfe – Bull. Misc. Inform. Kew 1896: 204.Discovered in China –(S. Gansu; W. Hubei; E. Sichuan).
Photographed on display at the D.O.G. Conference – Dresden, Germany. (March 2004).
Terrestrial – will grow well outdoors in temperate climates. Prefers to be under the shade of shrubs, requires ample water when growing with an occasional weak feed. Decidous. Best in a pot of open compost sunk into soil for 75% of pot height so that it can be placed in an unheated but frost free location to prevent damage from long periods of heavy frost.