Paphiopedilum primulinum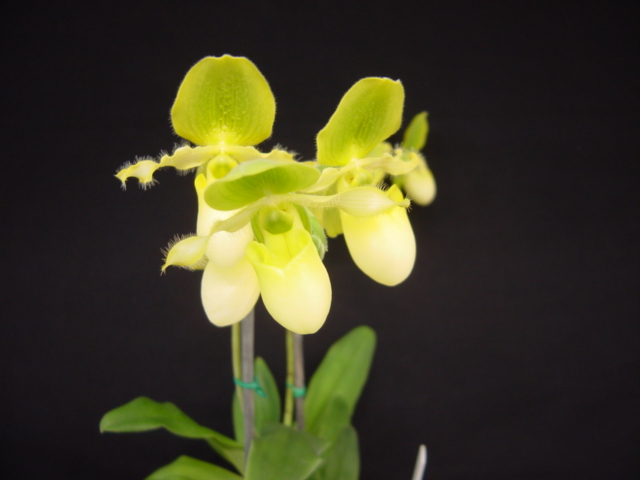 Became known to science after collection by Liem Khe Wie from Northern Sumatra in 1972, and well worth a place in any collection on account of its successive production of flowers over a long period of time.
Terrestrial in humus on limestone Hills from sea level to 1000m.-(3300ft.) Leaves – mid green on both sides – 16cm.-(6.25") long, 3cm.-(1.25") wide, rounded ends. Inflorescence erect, up to 36cm.-(14") long with numerous flowers approx. 7cm.-(2.75") across, basically a strong yellow colour with Some green suffusion and veining on the dorsal sepal, petals twisted. A variety purpuasscens is known.
Grow warm in an open compost with some water retentive element in the mix, water regularly, give partial shade, 60% humidity and good air movement year round. Re-pot after flowering.